After painting tens of Nick Lund's orcs, we recently decided to try his battlegame, Fantasy Warriors. Problem number 1: rules recommend a 4 ft x 6 ft playing area, but our long-working tabletop is only 4 ft x 4 ft 4 in.
Solution: Build a new tabletop! We went from vague idea to design with materials in one afternoon: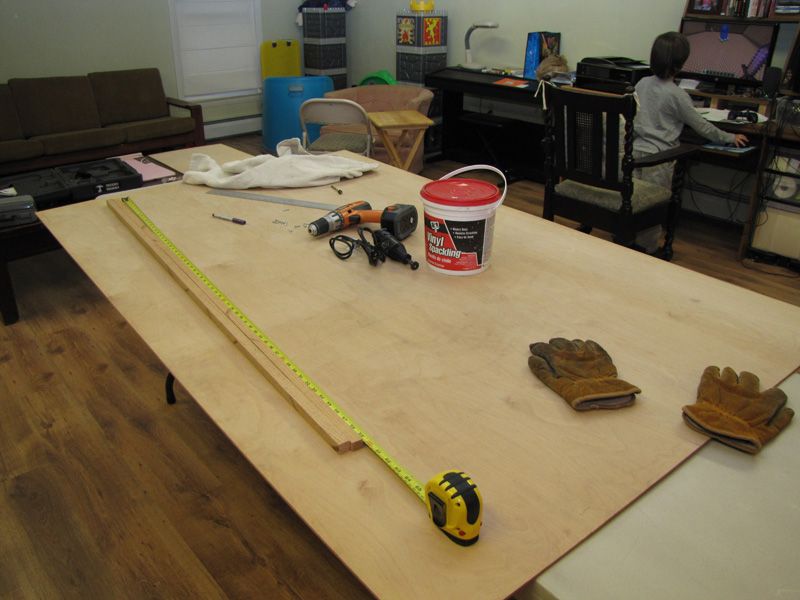 After scavenging some leftover house-building material we came up with: a piece of 3/8 inch plywood exactly 4ft x 6ft and 3/4 in x 3/4 in solid pine strips.  Add white glue from the crafts and the all-important "goop": vinyl spackle and we have a table-in-waiting.
The pine strips are for rails on the underside to prevent the tabletop from slipping if it's bumped into. My husband predrilled the pine so just the tips of the screws came through to the good side, then we glued and screwed:
He ground down the tips of the screws, and then we were ready for the surfacing.
My husband troweled on the spackle, while I textured it with an old towel.
It was a perfect New England spring evening, the chill and damp gave us a little more working time with the spackle:
Game Master with board, drying for the night.
Putting on the layers of paint next day:
Are we happy with it?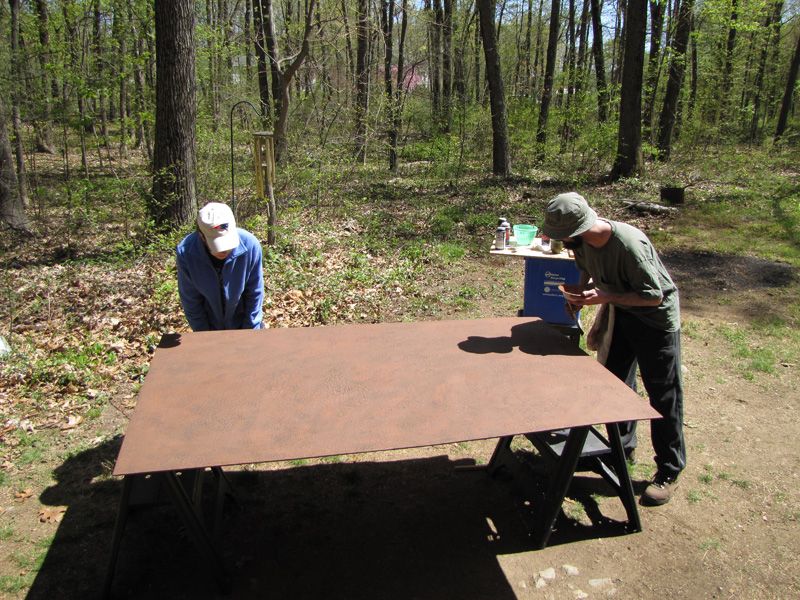 And finished with models for scale: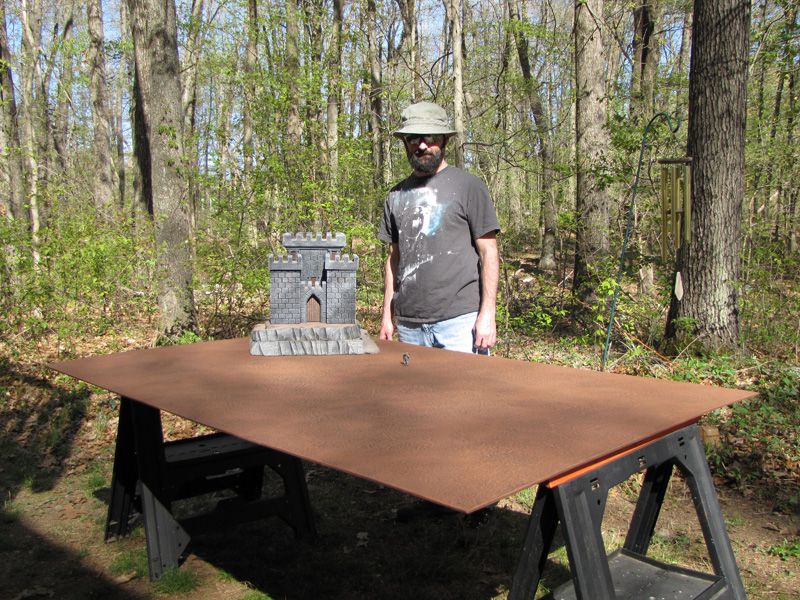 Next: Hills to top it off.