As soon as the table was done, we needed something to put on it. The paint was drying and my husband set about carving.
The first 1/2 sheet. Still a bit empty.
He took every piece of scrap foam we had.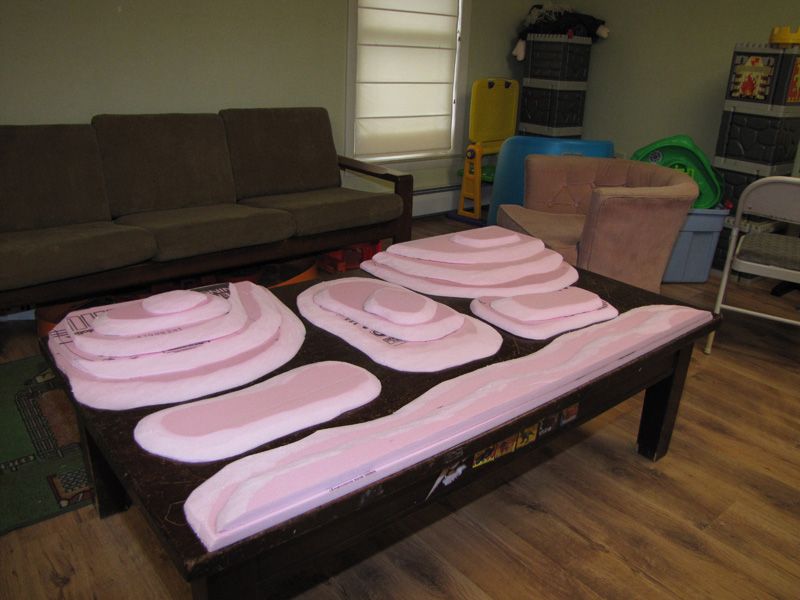 Until finally we had a good start:
Then we realized we didn't have any hills for the original gaming table, so keep on carving:
Look what the corner pieces do: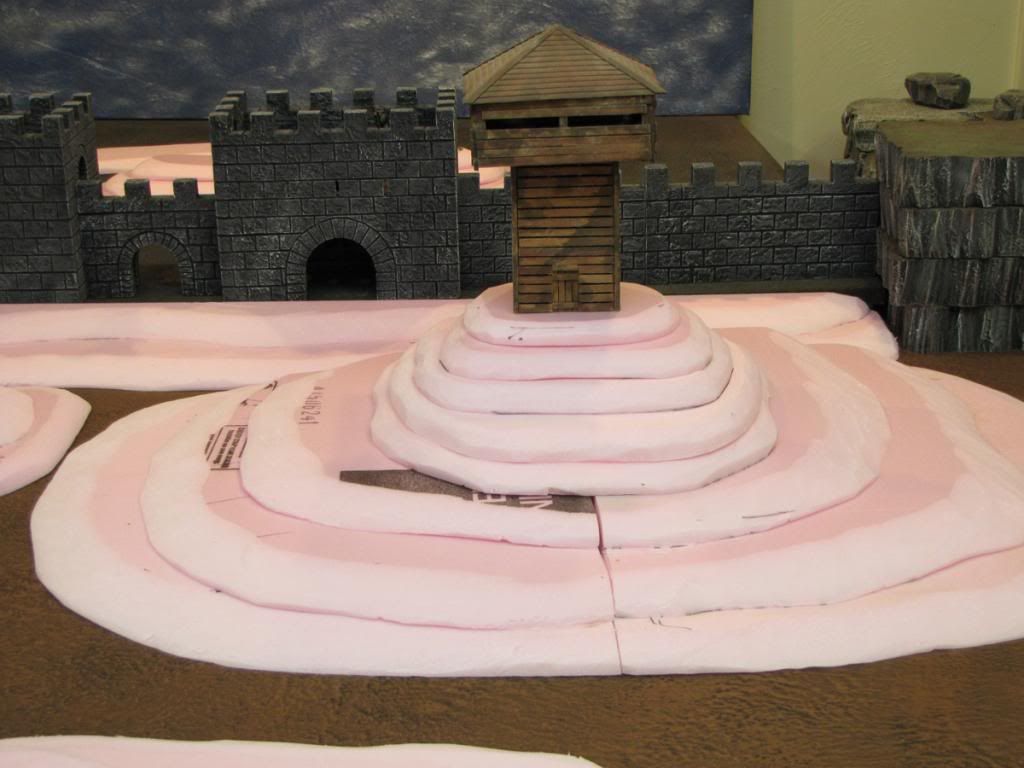 My husband decided not to wait for the weekend to surface the hills: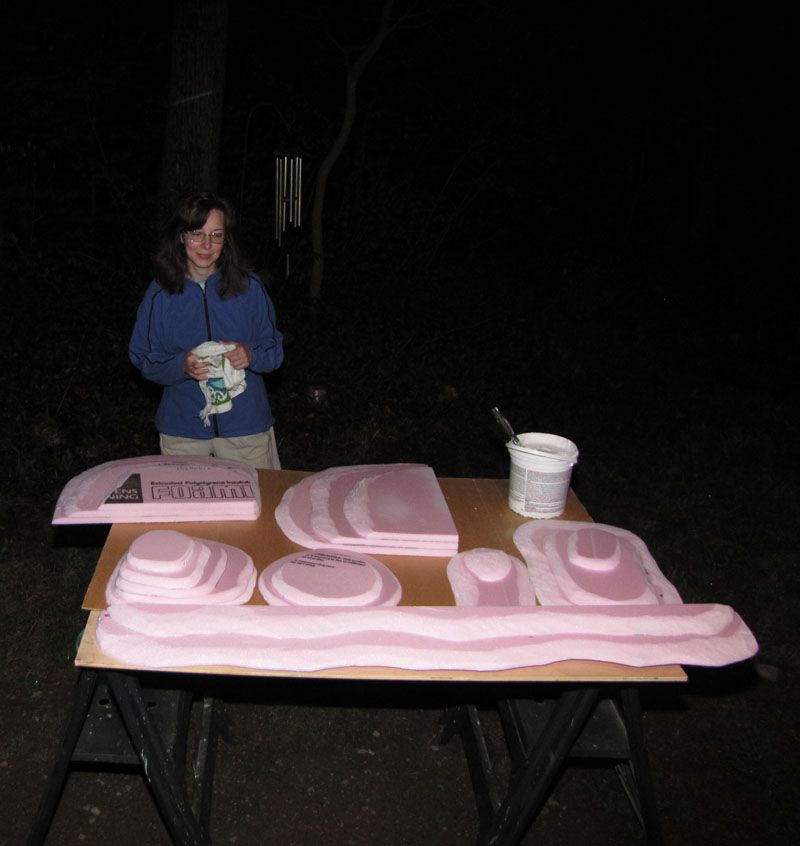 Guess I'd better change: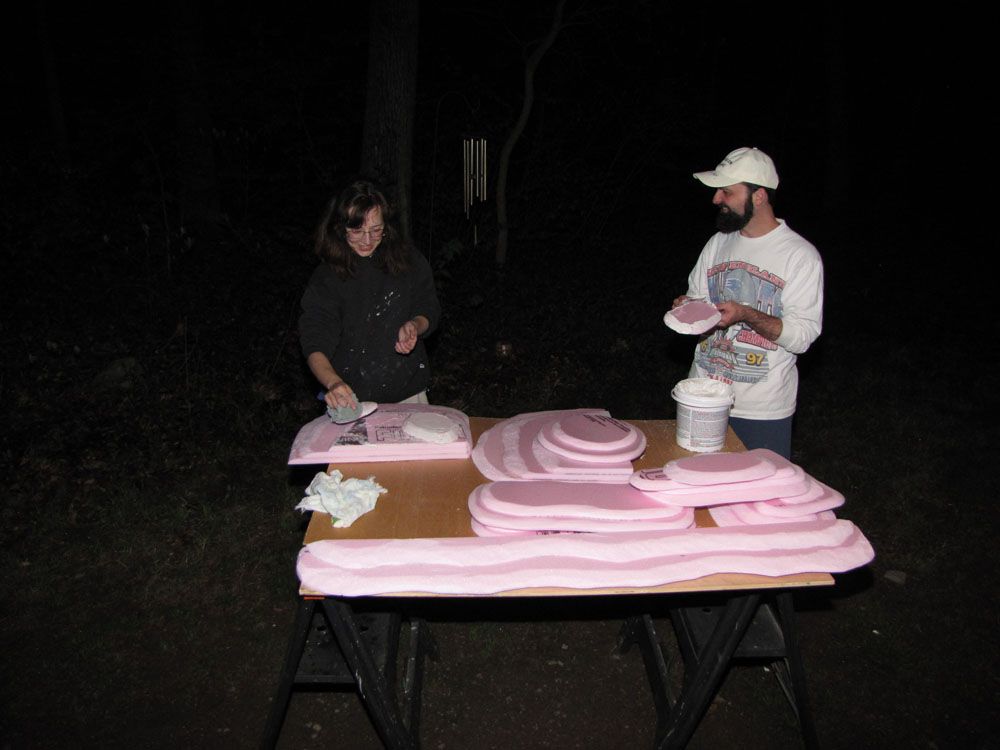 We decided not to wait for the good weather either, as the on-and-off all day rain came back on.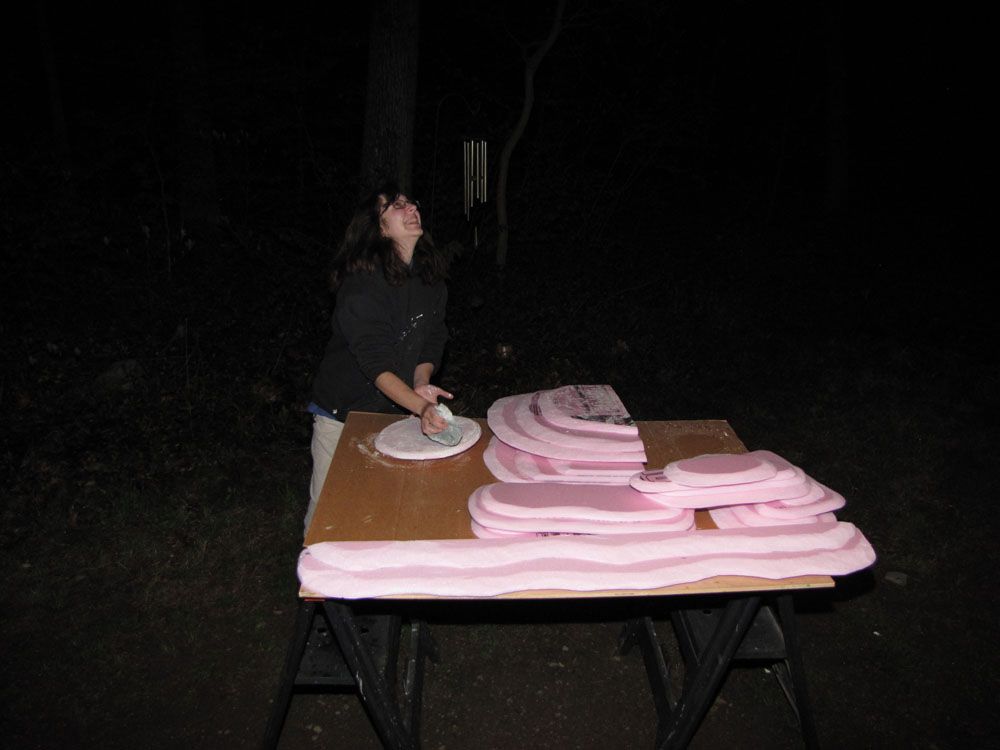 Never Give Up, Never Surrender!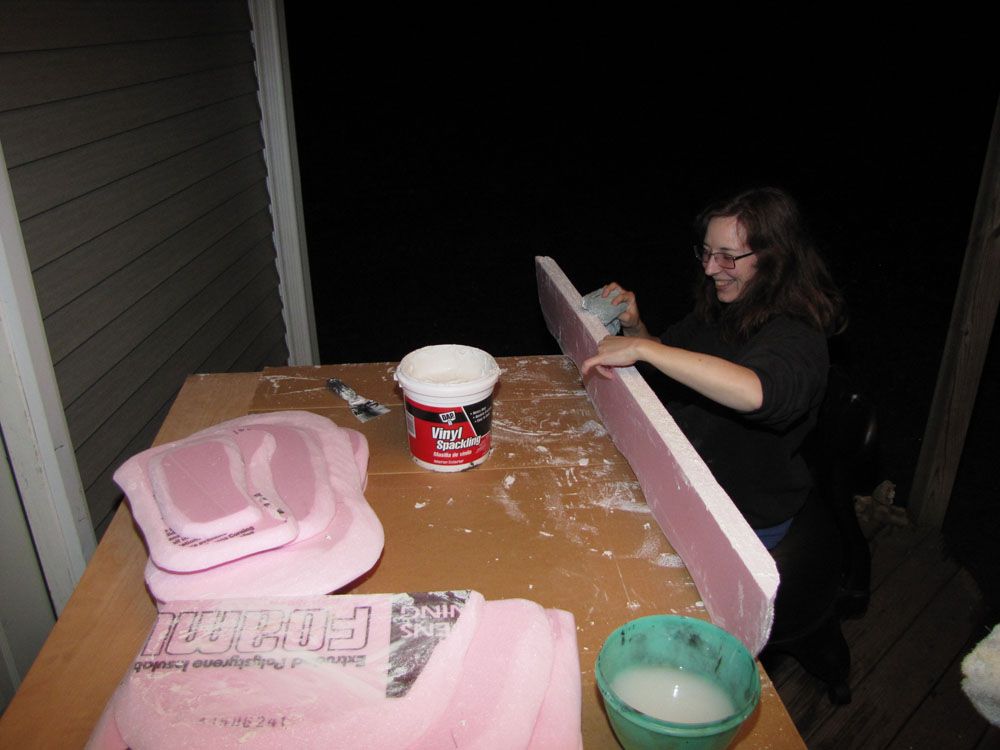 The stepped pieces are harder to get a smooth join between layers,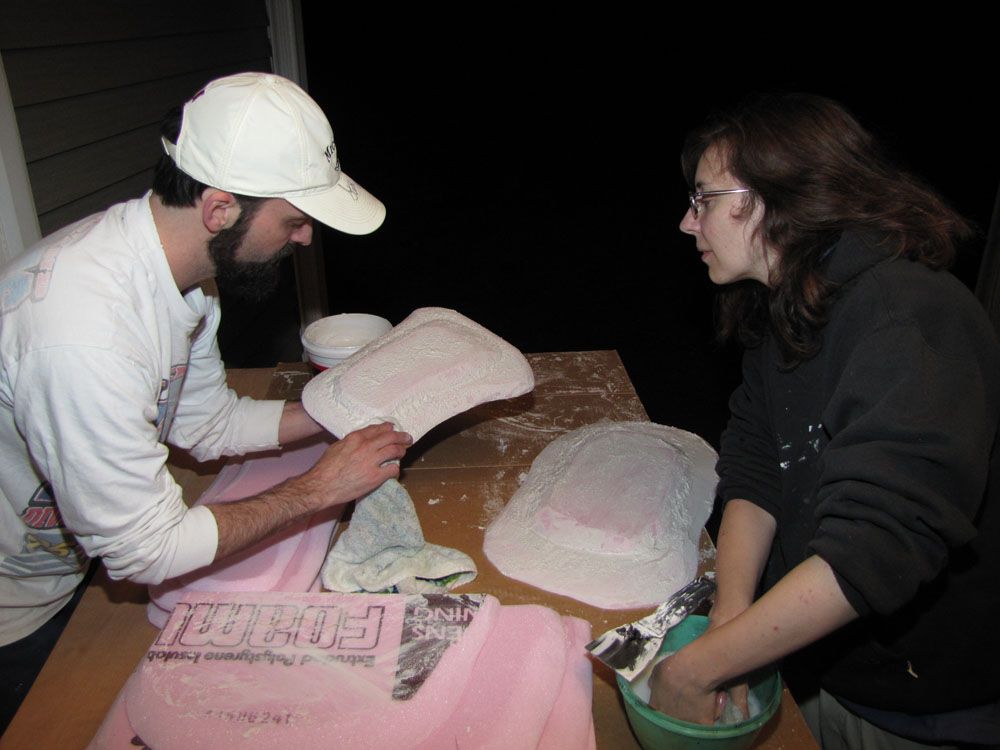 The trick I found so far is a gentle pulling motion of the towel parallel to the slope of the hill with the join in the middle of the cloth.
Last piece!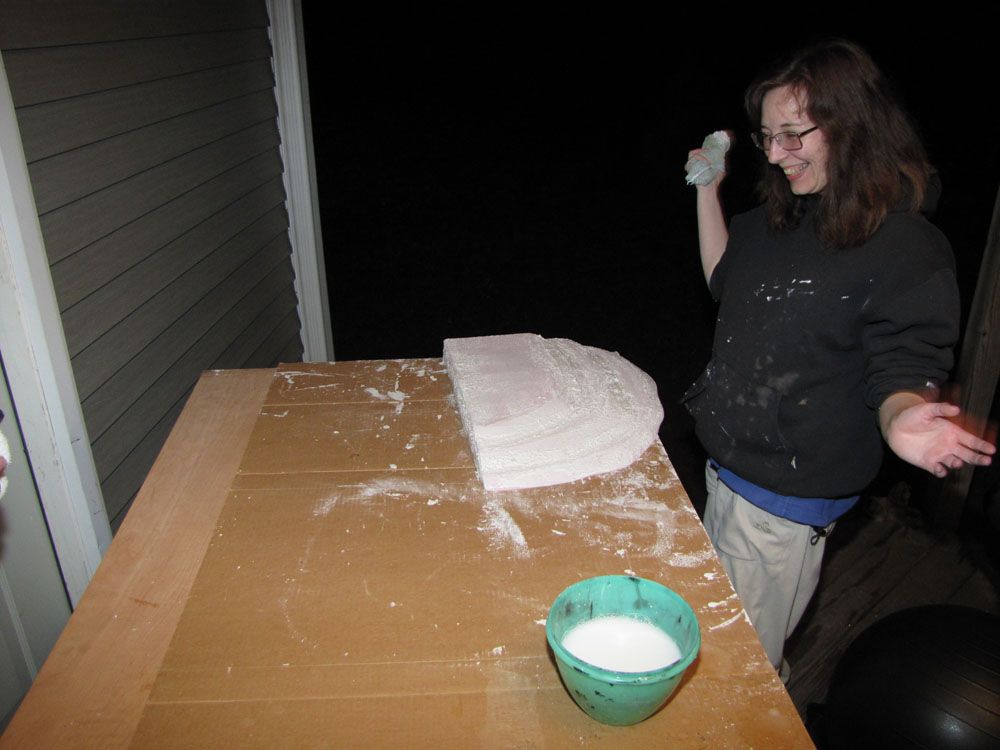 And the works drying in the gaming space: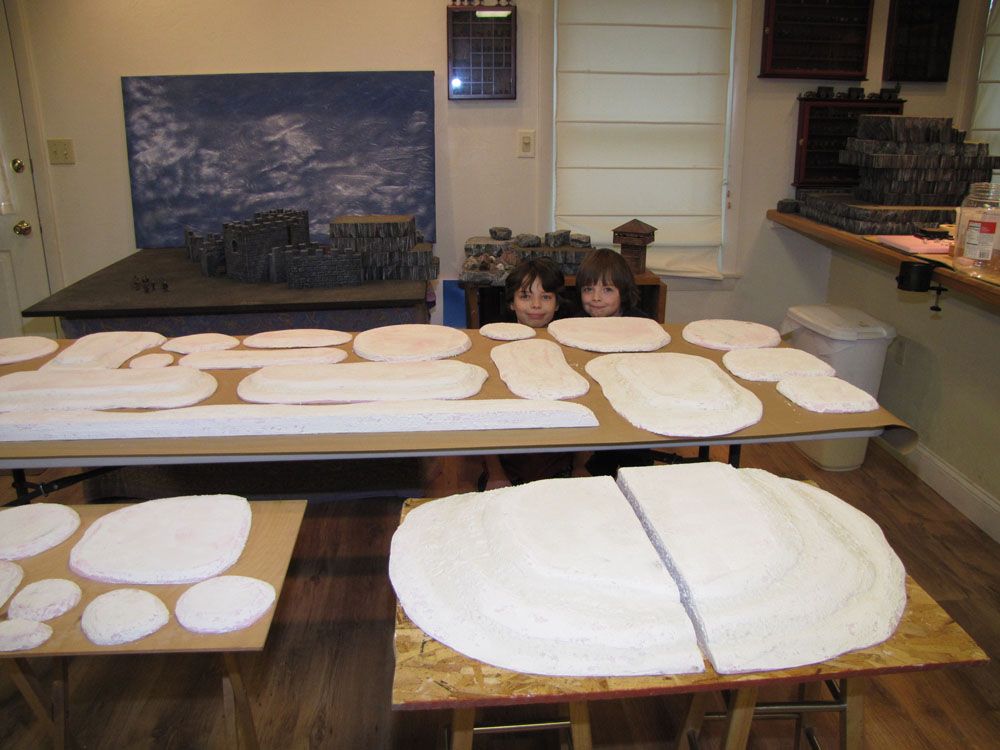 Before the painting, there is one messy step we can't photograph: sanding. We do a quick light sanding of the spackle to remove any excessive bits of rough stuff that we don't like the looks of. The goal is a surface that's smooth enough to stand the miniatures on, but has texture to take a few layers of paint.
For the painting, we were able to enlist the help of our friend and long-time player. He's always quick to come by when someone says landscaping.
Mother nature played us on yet another night, this time by sending breezes through the lovely wood we live beneath, scattering seeds and pollen over everything. We set up under the deck again, and after a quick brushing, were right back to work.
How can one not have fun painting landscape pieces one hopes to conquer?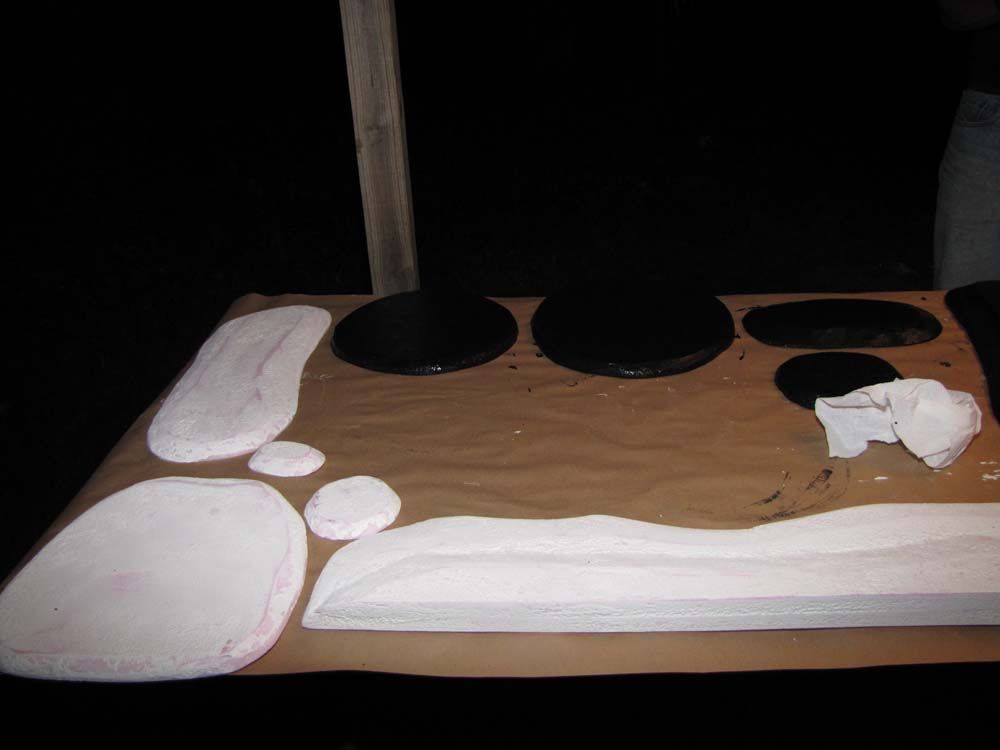 The next day, they were dry enough to put 2 quick coats of green paint on:
An awesome Mother's Day present: My own hills!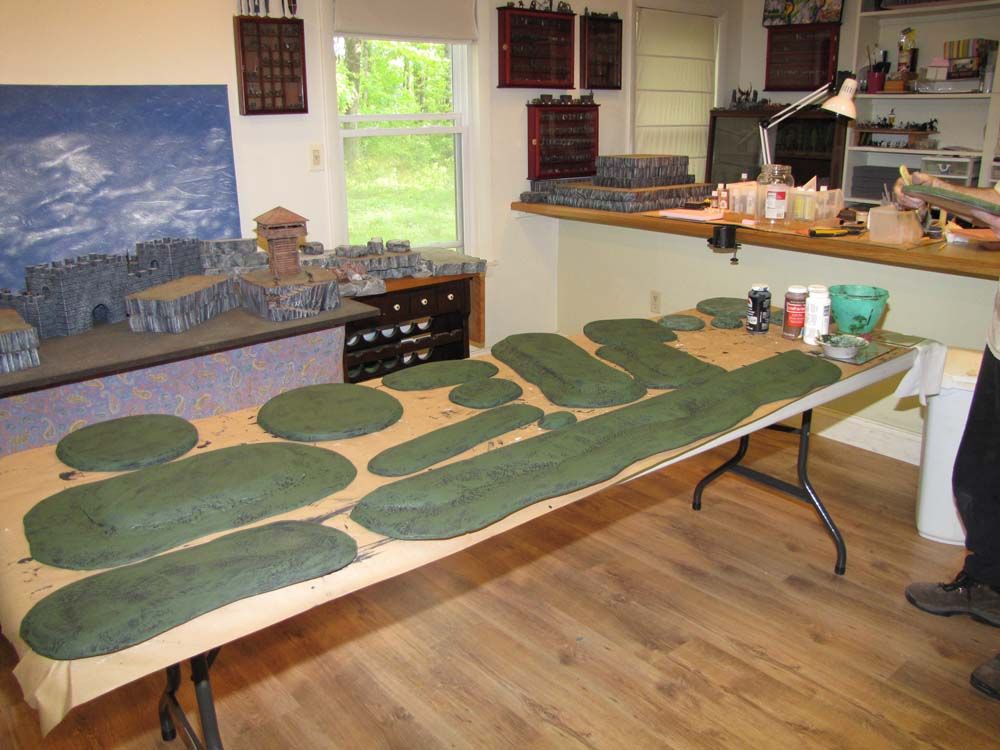 And the next day, some brown paint was added for the finishing touch.
From table top to table top: